Try Before You Buy!
First Week FREE
($200 Value)
ENROLL TODAY Schedule Your Tour
Experience Carrollton's Highest Rated and Most Reviewed Daycare/Preschool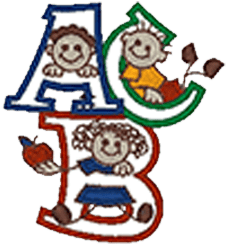 Try Before You Buy
WE ACCEPT CHILDREN AGES 2 AND UP!
Here at L'il Folks Learning Center we want to ensure your you and your child have a great time. In doing that, we are proud to offer a 'Try before You Buy', as we know not all children and parents are good fits for our center.
This is a NO OBLIGATION & NO CONTRACT tryout with no strings attached. Give us a call today to schedule your meeting and appointment time!
THE L'IL FOLKS LEARNING CENTER DIFFERENCE
 Our loving and caring staff makes all the difference when choosing a preschool/childcare facility. Tiffany, our director, holds a master's degree in early childhood education and has a great rapport with our families.
Who We Are
Our owner has thirty years in the field of education and holds an Ed.S (Education Specialist Degree) L'il Folks has been in business since the year 2000. Our mission is to be a holistic child-focused early learning center that helps children to develop socially, physically, emotionally and cognitively under the care and guidance of trained professionals and within a child-friendly environment.
"I am what you may call a helicopter dad. I am protective of my little ones and don't feel very comfortable leaving them with even my own family at times, let alone people I don't know. After meeting with the staff I felt better, but was still skeptical. But now… after seeing my kids excitement about being dropped off at Lil Folks and hearing them tell me all about their amazing day time and time again, I am sold! Very happy I found this amazing gem. Highly recommend Lil Folks to anyone!"
– ZACH –
Drop Us A Line!
Contact us with any questions or concerns!
How to Choose a Quality Daycare
It's challenging to choose a daycare center emotionally and logistically. There are several reasons why parents look for daycare facilities, such as fulfilling personal and professional duties, fostering social skills, and others. Whatever their reasons may be, all of these parents are looking for a sanitary, high-quality daycare facility with a motivated, qualified staff! This task may seem a bit overwhelming, so we have put together some criteria that quality daycares/preschools should have.
The Qualities of a Good Daycare
Parents should look for indicators of a high-quality childcare business when researching and touring daycare centers. Employees of quality daycares should be energetic, friendly, and exude a good rapport with children. The facility should be secure, and have protocols in place for student safety.
Education and Experience of Directors
The facility director should have a strong educational background and be able to demonstrate experience in either academic administration or early childhood education.
Our director has a master's degree in early childhood education from Regent University. She began at our facility as a school age summer camp teacher. She did such a great job, we wanted her to move into a permanent position, therefore she began teaching our two year old class. After serving as the lead teacher in the two year old class, she expressed interest in moving into the pre-k classroom, so that she could become familiar with Kindergarten preparedness lessons and activities. In the year 2020, she moved into the assistant director role, and eventually landed the role of Center Director.
Check the website for biographical details, then schedule a tour while keeping an eye out for framed credentials. The state license should be prominently displayed.
Staff in the classroom should be trained and educated in the areas of early childhood development. The staff in the classroom should be knowledgeable and skilled. Lead staff personnel must have the required training and education acknowledged by the standards set forth in the state of Virginia.. Ongoing staff training opportunities are another trait to look for; take note of how the company collaborates with its workers to continuously enhance experience and care.
Licenses & Certification
The minimum threshold for care regulation is state-level licensing. A license is only authorization to conduct business; it makes no direct claims about the caliber of care. Daycares in Virginia now fall under the umbrella of the Virginia Department of Education. Standards of quality are part of their leadership. In addition to regular inspections, we have state employees visit our facility and provide feedback as to how our pedagogical practices are measuring up, and how we can continue to improve and grow in our field. We encourage all of our staff members to embrace a growth mindset, and encourage professional development even when we have reached our threshold of required training for the state.
Detailed Sign-in and Safety Procedures
The privacy and safety of each family's children should be valued by facilities. Children entering and leaving the facility must follow clear, detailed processes that are followed by a quality organization. Indicators showing the policies are being followed, such as an active sign-in/sign-out book, access code usage, etc., should be sought out.
We use an app called Himama. Each parent is required to sign their child in and out via the computer. Upon entering, children are required to wash their hands before entering the area where children are playing.
Healthy Teacher-Child Interactions
Parents will wish to watch the interactions between kids and teachers/staff during a drop-in. Are the kids comfortable in general? Do they interact with faculty and staff freely and openly, or do they exhibit excessive timidity? Child conduct is a reliable indicator of the dynamics in the classroom.
Regular Schedules
Nursery rhymes are so successful because repetition and structure are the best ways for children to learn. Therefore, in a daycare setting, a regular routine works best to encourage youngsters to interact with and comprehend their new environment. The routine should be placed on the walls together with other family-friendly photos and text materials, in addition to keeping a timetable.
Everyday Story Time
A daily story time should be a regular part of the classroom routine in addition to motivating kids to read. Additionally, "research has indicated that reading storybooks to children is one of the most significant activities for building the knowledge necessary for ultimate success in reading. Reading to children fosters trust and bonding. It has been discovered that reading to preschoolers is associated with language development, emergent literacy, and reading achievement.
Director Communication
The director of the center should be approachable and responsive. Parents may reach their child's teacher and director via email, phone call or the Himama App.
Checklist for Questions to Ask on a Daycare Tour
Parents should begin formulating specific and specific questions to ask during prospect tours once they have narrowed down their top two or three daycare options. When parents are experiencing anxiety and stress during daycare tours, writing down their questions can help them focus. Here are some examples of queries to think about:
What is the general approach to child care at the facility?
What are the alternatives and costs for full/half days and full/half weeks?
Are all instructors and teaching assistants trained in first aid?
How frequently are all the toys sanitized in the classroom?
What options and rules apply to meals?
Do kids bring meals from home or is it given for them?
When food is served, how frequently is the menu changed?
Talking about any dietary allergies or sensitivities at this time is also a good idea.
What rules govern discipline at the center?
What rules apply to parents visiting the center?
Is the center flexible with pick-up and drop-off times?
Are late fines charged?
Do all of the kids at the center need to be immunized?
What procedures or demands are there for potty training at the center?
Does the center provide a discount for siblings?
How will the center encourage ongoing, honest communication with parents?
Conferences? Newsletters?
We want to answer all of these questions and so much more. Give us a call today at 757-238-8278 or visit us on our website at www.lflckids.net to schedule your tour and to see what makes L'il Folks Learning Center the top choice for your child!