Come Work With Us!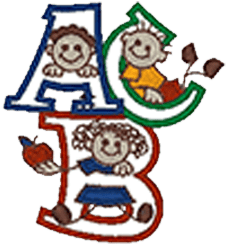 WHAT ARE THE BENEFITS OF WORKING AT LI'L FOLKS PRESCHOOL/DAYCARE?
We are a well established facility with a great reputation in the community. We have been in business for 23 years.
We are team oriented, and help each other out.
Our Director is vested in the business because she hopes to own it one day.
Week of paid vacation time for full time employees after a committed time of employment
Week of paid sick time for full time employees
50% off tuition for employees' children that are enrolled
LLC pays for all trainings and classes
Paid holidays for full time employees
Paid days off due to inclement weather for full time employees
Must be willing to participate in pictures/videos/activities for the center
Most people who work in childcare do so because they like being around kids. You might have a big number of younger siblings, relatives, or family members to look after, or you might have worked as a babysitter for a number of years and think this is the foundation for a passion-driven job.
Nowadays, many institutions offer assistance with taking the first steps toward a career and offer advice on how to obtain experience in your chosen sector while still in school, whether through part-time jobs or work experience opportunities. You could also be a mother or caregiver looking for a fulfilling work change. We offer half off tuition for staff members with children!
Being a childcare provider is immensely rewarding since no two days are the same and you get to be a part of a group that supports kids in reaching their full potential in terms of learning, development, and growth. As a daycare provider, you can help kids get off to a good start in life by helping them grow their social skills in a loving, safe environment that encourages play-based learning.
1. Observe the development of youngsters
Working with kids provides a lot of benefits. It's an opportunity to observe kids grow and become capable, self-assured learners. It's the accomplishment of a lifelong dream for many childcare educators in the industry. These are the people who have a strong desire to succeed in education, making them the best educators.
2. Working along with coworkers
Given your experience and expertise in the childcare sector, as soon as you enter the child care industry or start working as a childcare provider, you have the chance to not only work closely with and for children as they develop and grow, but also to communicate, plan, and collaborate with other employees. Discussing the routine, exchanging stories from the past, and working as a team while completing activities will all serve the purpose of helping the children learn and develop in a welcoming, cooperative environment.
3. Self-educational progress that is ongoing
For those of us who are interested in childcare, working with children has been and continues to be a great learning experience. The fact that some of the subjects you covered in your qualifications may seem out-of-date (theories, etc.) doesn't exclude you from approaching them from a novel angle because not all children are the same (as are their backgrounds, etc.). You may develop with each stage of learning by working in the childcare industry. An excellent place to start for ongoing education and development is annual child care training. I would recommend our new caregiver Pre-service Training if you are new to the childcare profession.
4. Lay the groundwork for lifelong learning through school
Your interactions with the kids will make them feel protected, which will let them freely partake in enjoyable activities that will let them learn using their preferred manner. The children like singing along to songs and participating in physical activities as well as hearing stories. I enjoy seeing the children have a good time while also watching them develop their ability to share, make friends, and become self-reliant to the point where they can do almost anything for themselves, including dressing, eating, and drinking.
5. Collaboration with families
Families and childcare experts can share information and concentrate on meeting each kid's requirements and fostering their growth when they work together in situations where child caretakers support parents by caring for their children, which is by all means highly useful. Children can observe important people in their lives collaborating successfully through partnerships. Children find encouragement in witnessing the concern and cooperation of the people who matter most in their life.
Being employed in the childcare industry can be a wonderful experience. Children are amazingly amazing, and it is wonderful to see them develop, play, and hit developmental milestones. Yes, the work is challenging, but the benefits are tremendous.
We are however, more than just childcare. We are a licensed preschool with a curriculum that is approved by the Virginia Department of Education. Our teachers plan with the Director, so you are not left to do it alone. We have a very inclusive environment where all staff members share ideas, and help one another out. We are like family, and we treat each other as such. Our employees like coming to work, because they enjoy what they do. This is a job that is rewarding. Our children smile when they come to our doors, and we are very proud of this! We celebrate holidays, and decorate for them. We try to bring excitement into the workplace, and make it a special place for our students and their families. We teach manners and respect. We say the blessing before our lunch. We strive to teach our students not only academics, but also how to simply be a good human. We try to represent good moral character, and expect our students, families, and staff to do the same. We are L'il Folks Learning Center, and we are proud to be a member of this team. We look forward to getting to know you.
Come work for us! You will not regret it! Call Tiffany at 757-238-8278, so that we can set you up for an interview. We are excited to see if you are a good fit for our center.